Sarcomas: What You Need to Know
Roughly 12,000 new sarcoma cases are diagnosed each year in the United States. Sarcoma can appear in the body's soft tissues or bones, although bone cancers are far less common. Though sarcomas are rare and the odds of diagnosis are about 40 in every 1 million cancer patients, it's important to be aware of how the disease develops and which treatment options are available.
At Regional Cancer Care Associates, we use the latest research and advancements in diagnosis and treatment to help patients with sarcomas achieve the best possible outcome.
What Is Sarcoma Cancer?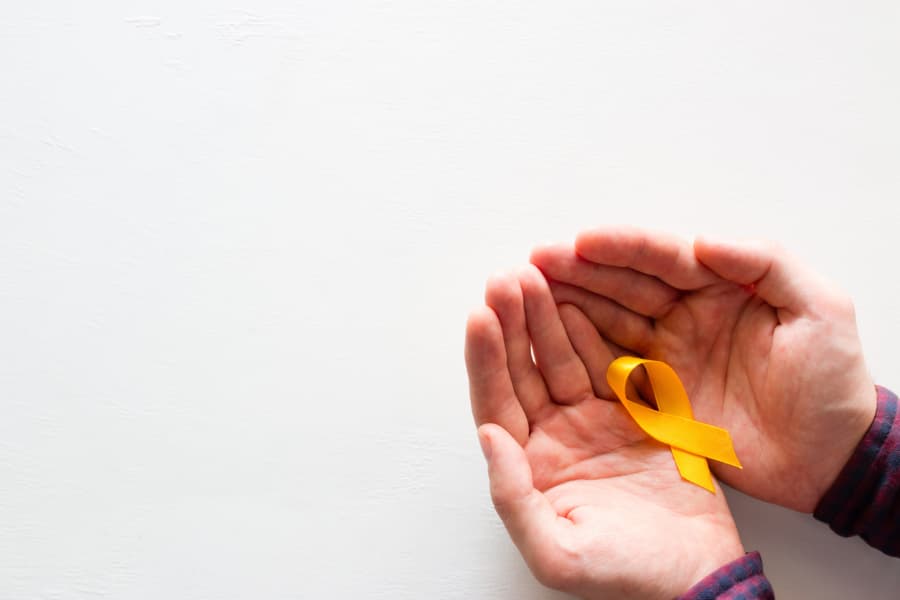 When a tumor forms in the connective tissues of the body, it is classified as sarcoma. Sarcoma derives its name from the Greek term for "fleshy growth" and affects the bones, muscles, veins, nerves, and other tissues. It's estimated that half of sarcomas develop in the limbs. The rest originate in the breast, head, neck, or behind the abdominal cavity, as well as inside internal organs such as the prostate, colon, and lungs.
Symptoms may vary depending on the sarcoma's severity and location, but the most common indicators include:
A firm lump under the skin, which may or may not be painful
Swelling, tenderness, pain of the joints or bones that becomes persistent
Abdominal pain, vomiting, bloody stool
Bone fractures
Fatigue
Types of Sarcomas
While soft tissue cancers and bone cancers are the two main types of sarcomas, there are more than 70 subtypes. These subtypes are classified depending on how the tumors appear under a microscope, as well as the location and types of cancer cells responsible for the tumors' development.
Sarcoma that affects the bone is known as osseous sarcoma. Sarcoma that originates in the bone's cells is called osteosarcoma, the most common form of bone cancer. Patients may also be diagnosed with synovial sarcoma or Ewing's sarcoma, both of which can originate in either the bone or soft tissues. However, 80% of sarcomas originate in fat, blood vessels, deep skin tissues, muscles, and nerves. Some of the most common soft tissue sarcomas found in adults include:
Gastrointestinal stromal tumor: The most common type of soft tissue sarcoma that develops in the gastrointestinal tract
Pleomorphic sarcoma: Found in the limbs and abdomen, but most often in the legs
Liposarcoma: Originates in fatty tissues in the limbs and back of the abdominal cavity
Leiomyosarcoma: Found in the smooth muscles of the pelvic and abdominal blood vessels and organs
Chondrosarcoma: Develops in cartilage cells
Fibrosarcoma: Found in the body's fibrous tissues
Treatment Options for Sarcoma
Your medical team at Regional Cancer Care Associates will determine whether your sarcoma can be treated with surgery, the treatment option that typically yields the best results. There are many procedures available that remove the cancer and put you on the road to recovery, including limb-sparing surgery, bone transplants, metallic implants, minimally invasive laparoscopic surgery, and more. Most patients also receive non-surgical sarcoma treatment, such as:
As you prepare to fight sarcoma, it's important to choose an oncology practice that offers expert, research-based care from experienced oncologists. That's why patients throughout Connecticut, Maryland, and New Jersey turn to Regional Cancer Care Associates for treatment after a cancer diagnosis. To learn more, contact your nearest location today.